Send in those empty printer cartridges and Coke Reward codes!!!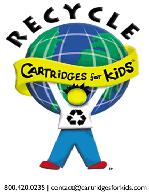 Please send in your empty printer/toner cartridges to Coach Hughes. Mirror Lake will be recycling them to earn money for Physical Education!
We encourage you to spread the word to family members and local businesses. Just send in the empty cartridges and we will take care of the rest!
We also encourage you to send in your Coke Reward codes. Codes can be found inside 12 oz. can packaging of Coke products and inside bottle caps.
Send these to Mrs. Summers.