Subjects Taught
---
3rd


Education
---

I graduated from the State University of West Georgia in 2001, where I received my Bachelor's degree in Early Childhood Education. I attended Central Michigan University through a cohort program to obtain my Master's degree in May of 2008.
Experience
---

I began my teaching career at Winston Elementary in 2001. I taught fifth grade for one year before I moved to Mirror Lake Elementary. I have been at Mirror Lake since it opened and I am so happy to be part of the Mirror Lake Family. This is my sixteenth year teaching and I currently teach third grade. I have taught second, third, and fourth grade at Mirror Lake, and I am so excited to get to experience third grade again! I am so grateful to be part of this community and to be involved in the education of the children!
Bio
---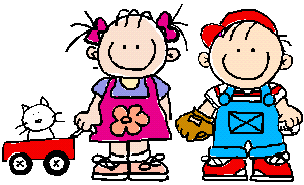 I currently live in Bremen with my family. My husband is a captain with the Haralson County Fire Department. I have a 19 year-old step-daughter named Wesley and an 12 year-old son named Corbin who is in middle school. I also have a spunky 5 year-old daughter named EmmaClaire who completed our family in 2010. I love to spend time with my family and friends. I also love to shop and I always enjoy a great book!