---
5th


---


Currently, I am working on my PhD in Curriculum and Instruction. I hope to complete my dissertation by the end of this school year. In the past, I received my Masters degree from the University of Central Michigan and my undergraduate degree from the University of Central Florida.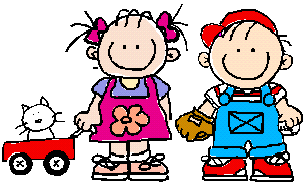 ---

I began my career in Hawaii teaching a second grade class. Afterwards, we moved back home to Orlando, Florida where I taught fourth and fifth grade students. I later joined Douglas County school system in 2004, also teaching 4th and 5th graders and have been teaching 2nd grade for the past three years. I feel blessed to be a part of Mirror Lake's family.


---
I was born and raised in Orlando, Florida where I married my high school sweetheart Rodney. We have two wonderful children; almost 15 year old Michael who was born in Honolulu, Hawaii and 11 year old Kayla who was born in Orlando, Florida. We also share our family with three dogs, a 95lb lab named Bear, and a 9lb. Chihuahua named Gizmo, and a 2.5 lb chihuahua named J.J (Juan Junior). Ever since I was a second grade student, I knew I wanted to become a teacher. I have been fortunate to teach 2nd, 4th, and 5th grade classes, coach volleyball for middle school students, and participate in various science committees and programs in various elementary schools and at the University of West Georgia. I am proud to begin my sixteenth year of teaching.