Subjects Taught
---
1st , 2nd


Education
---

B.S. Ed. in Early Childhood Education, University of West Georgia
M. Ed. in Early Childhood Education, Central Michigan University
Experience
---
2017- present- Mirror Lake Elementary
3rd grade
2016-2017- Mirror Lake Elementary
2nd gd: 1 year
2006-2016 - Mirror Lake Elementary:
1st grade: 10years
1997-2006 - Burnett Elementary
2nd grade: 2 years
Kindergarten: 2 years
3rd grade: 2 years
Pre-Kindergarten: 2 years
SIA: 1 year
1995-1997 - Sikes Child Development Center
Pre-Kindergarten: 2 years
Bio
---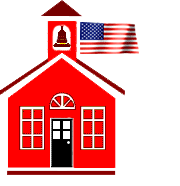 Hi! I am Heather Fiquette and I am a third grade teacher at Mirror Lake Elementary. I was born and raised in Douglasville and currently live in the Villa Rica area. I am thrilled to be teaching in the community in which I live! This is my twelfth year at Mirror Lake and I truly love it here. I feel lucky to work with such a great staff and wonderful students. I have two amazing daughters, Mackenzie and Caroline. I look forward to a wonderful school year!