Subjects Taught
---
1st , 2nd , 3rd , Program Challenge


Education
---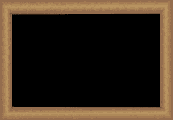 Bachelor of Arts Degree in Art, with a minor in Music, Jacksonville State University, Jacksonville, AL, 1984
Post-Baccalaureate Teacher Certification, Kennesaw State College, Kennesaw, GA, 1995
Gifted Endorsement, Northwest RESA, 2008
Master's in Technology Integration in the Classroom, Walden University, 2009


Experience
---
2005 - present Mirror Lake Elementary
2005-06, 2011-2012 Fourth Grade
2006-2011 Fifth Grade
2012-2018 Program Challenge
1996 - 2005 Powder Springs Elementary, Cobb County
1996 - 2003, 2004 - 2005 Fifth Grade
2003-2004 Fourth Grade; looped with class up to Fifth Grade in 2004-05
Bio
---
I am a true Georgia native. I was raised in Villa Rica and graduated from Villa Rica High School. My family now lives in Douglasville after living in Cobb County for 16 years. I have two wonderful children. My son, Taylor, is a 2016 graduate of Mississippi State, and is currently a graduate student at New Orleans Baptist Theological Seminary University. Taylor is newly married to Hannah, and is now the youth minister at Bay Springs Baptist Church in Bay Springs, Mississippi. My daughter, Sydney, is a sophomore at Alexander High School. My husband and I have been married for 27 years. This will be my twenty-second year teaching. Fourteen of those years have been in fifth grade, with three being in fourth grade. This is my thirteenth year at Mirror Lake. In 2008, I completed my Gifted Endorsement Certification and in August 2009 completed my Master's in Technology Integration. This year, I have the privilege of teaching 1st, 2nd, and 3rd grades in Program Challenge! I thoroughly enjoy being part of the Mirror Lake family and look forward to a fantastic year!
Mrs. Benton's Mission Statement

My mission statement has three areas of focus. The first area of focus is on the children. I want to develop students into lifelong learners. Students who will see the value of education, not just in the short term, but as a lifelong journey. I want to develop students who are problem solvers and thinkers. Students who are diligent in finding solutions and thinking through difficulties and scenarios. I want students to become children who think outside of the box, look at things differently, and see alternative viewpoints to a problem. I want to help students become responsible and accountable. The second area of focus is on me, the teacher. I want to always be passionate about teaching and learning. I have often been told that I am very passionate about my students and my teaching. I never want to lose that passion. I want to be on the cutting edge of research and technology and its incorporation in my classroom. My third area of focus is on the classroom environment. I want my classroom to be warm and inviting. I want my instruction to be differentiated, so that all students excel. Finally, I want my classroom to be exciting and fun every day where students are eager to arrive, disappointed to leave, and thrilled about learning.
Lighting the fire in children to inspire learning is my goal.

Copyright [2008], [Natalie Benton]. All Rights Reserved. Last revised on 8/06/09